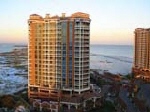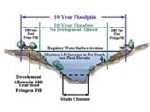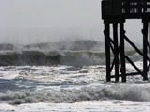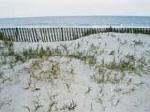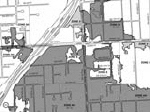 Reducing Flood Insurance Costs in Special Flood Hazard Areas since 2009
Incorporated in 2009, Floodzone Revisions, LLC is the only company in Florida that exclusively offers floodplain management, modeling, and mapping services to public and private entities.  Our goal is to save our clients significant sums of money by reducing flood insurance costs for existing and proposed buildings located in Special Flood Hazard Areas, and by reducing the number and types of permits required for proposed development within Special Flood Hazard Areas.
Floodplain Management Experience in Florida – and any State or US Territory
No other company in Florida can match our expertise and experience in the field of floodplain management.  That's because our founder and president, Mr. Kenneth E. Morris, has been involved in floodplain management since 1999.  From hotels/resorts, to High-Rise Condominiums, to single-family homes – no project is too big or too small for us.  Although much of our business is in our home state of Florida, we can provide services to clients in any state and US territory – including Puerto Rico, US Virgins Islands, and Guam.
Why Your Property Needs our No-Cost Cursory Evaluation
Flood insurance rates continue to climb higher with each passing year.  In 2021, annual rates for properties located Special Flood Hazard Areas ("V" and "A" floodzones) increased by roughly 10.2%.  Additionally, the Homeowner Flood Insurance Affordability Act that was initially passed into law in March 2014, has now begun in earnest.  The main effects of this law include a loss of "pre-FIRM" rating status (higher "post-FIRM" rates to apply) to "pre-FIRM" properties, a maximum allowable 18% annual increase in flood insurance premium costs for many properties (up from 10% previously), and a large annual increase in flood insurance premium costs for "non-primary residences".
If your property is currently located within a "V" or "A" floodzone, or if you plan to develop a site within these floodzones, please contact us for a free cursory evaluation of your property to see if we can provide you with any of our services to reduce or eliminate the financial burdens of "V" or "A" floodzones.
Saving you time and money is what we are all about!
Contact Us:
FLOODZONE REVISIONS, LLC
Kenneth E. Morris, President
Office Location:  8916 Heartsong Terrace, Boynton Beach, Florida 33473
Phone:  561-702-7936
E-Mail:  floodzone.revisions@gmail.com
Web:  www.floodzone-revisions.com